The Christmas Rush and The Pug Wonders ….
It's that time of year, my kids have 12 total days off without school. This past weekend the kids were off with their other parent and it was time for Lee and I to get wrapping.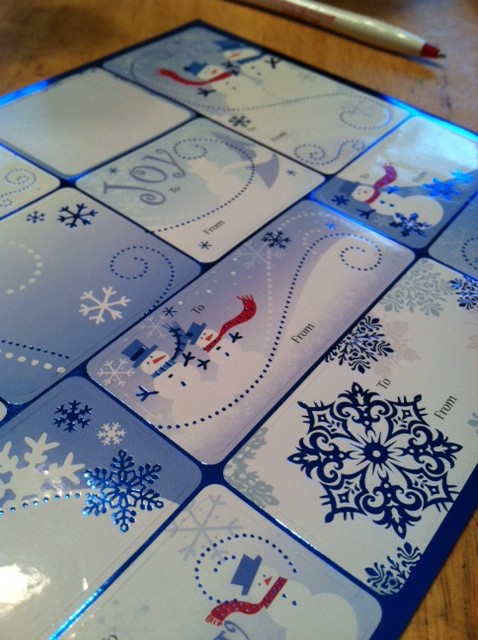 We were busy ensuring we had Moms, Sisters, Nieces and the Dad covered this holiday season and had to deliver gifts before Monday came.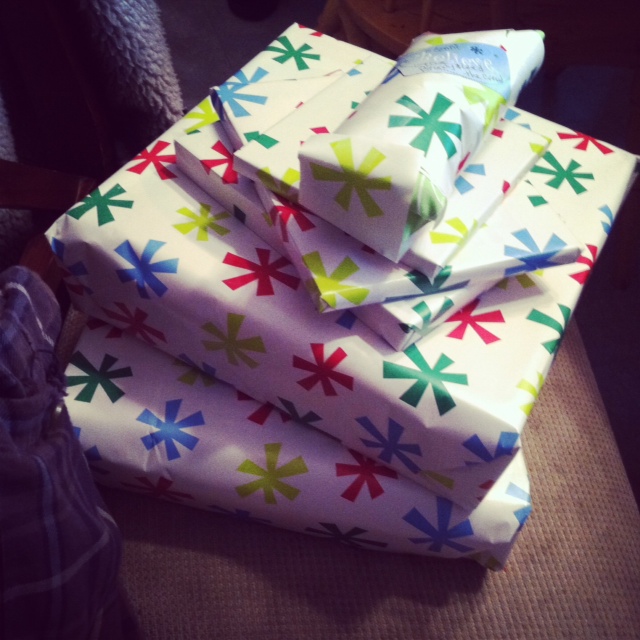 My mom's and sisters and nieces gifts were all wrapped up and ready to deliver. So we hopped on in our van and went off delivering gifts through the evening last night.
Jenny the Pug wasn't quite sure if she was naughty or nice this year so she sat watching us thinking about Santa and wondering… will she get a Christmas gift this year from Santa?!
What do you all think; will Jenny the Pug get a gift from Santa Claus this year?