My children are in love with Bright Light Pillows, I seem to think that all of the Idea Village products just have lovely commercials with catchy songs that make children dance around singing it so that they sell more products. Seriously a bit kudos to Idea Village, because there products are usually something I enjoy sharing here on site. Today I am sharing Bright Light Pillows and these are adorable for any child in your family, heck I want one myself!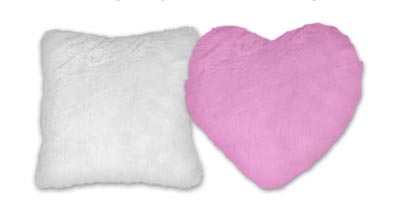 You can choose between a square shape or a heart shape Bright Light Pillow, my daughter has the heart shape one. Each pillow is soft and has multi-colored LED lights to make this a soothing pillow to help your children fall asleep quick. This is also a cool visually pretty decor for your child's bedroom. There is an easy-on switch and a built in 15 minute shut-off. Making it safe for children and allows parents to breath easy knowing this Bright Light Pillow will shut off on it's own, rather than stay one all night long.
Each Bright Light Pillow requires 3 AAA batteries and is rated for ages 8 and up. Learn more about this product by visiting BrightLightPillow.com. This product retails at $19.99 each.