Tis the Season for Christmas Lights and I am Excited
What is the one thing that makes me smile during the Christmas season? Well Christmas lights of course. My daughter and I work hard together based on budget and our likes for the specific year to create a masterpiece on our home. From lights around the deck to Christmas lights across the eaves of the home, we do all we can afford to do every Christmas Season.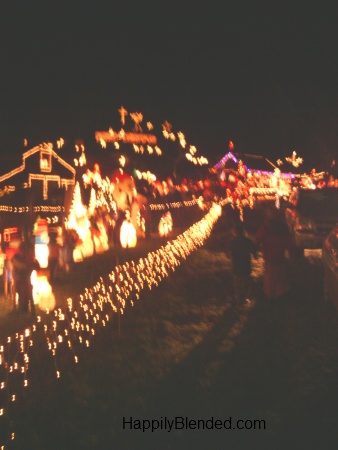 Each year we also go to visit The Home of Christmas Spirit in Cornish, NH where a family is all dressed up as elves, Mrs Claus and Santa. It's a wonderful display of Christmas lights for everyone to enjoy with a hot cup of cocoa and snacks. Every year we donate our change into their donation bucket because we want this display of Christmas spirit to never go away, it's a family tradition! With that being said, I am sure doing such a huge display costs a lot of money and that is why, about this time of year, I start searching online for great deals for Christmas lights. There is a website that offers all sorts of Christmas decor and lights, that website is christmaslightsetc.com. They have a sale for Veteran's Day weekend going on right now too, so I am surfing to see what I can find for deals.
The best thing about Christmas to us is really that spirit of Christmas, it's what keeps Santa's sleigh bringing gifts for all of the children all over the world and it's what warms the heart of my family and others. Displaying Christmas lights outside of your home, or even inside, keeps the spirit alive every single Christmas season. There was one year that I was unable to afford to do a whole lot of lighting outside, but that didn't keep us from place at least one set of lights up outside. There is no better feeling than driving into your driveway, after dark, and being warmed with the welcoming of Christmas lights shining brightly.