It's a time honored tradition around these parts; the pumpkins get carved each year into cute little faces or alien looking creatures and then the pumpkin guts are separated from the pumpkin seeds.
The only reason we go through this hassle of messy, sticky, ickiness is because we just love our roasted pumpkin seeds. The daughter helped a lot with separating of pumpkin seeds and guts.
Finally we had all of the pumpkin seeds separated. We preheated the oven to 450 degrees and spread the seeds onto one baking sheet.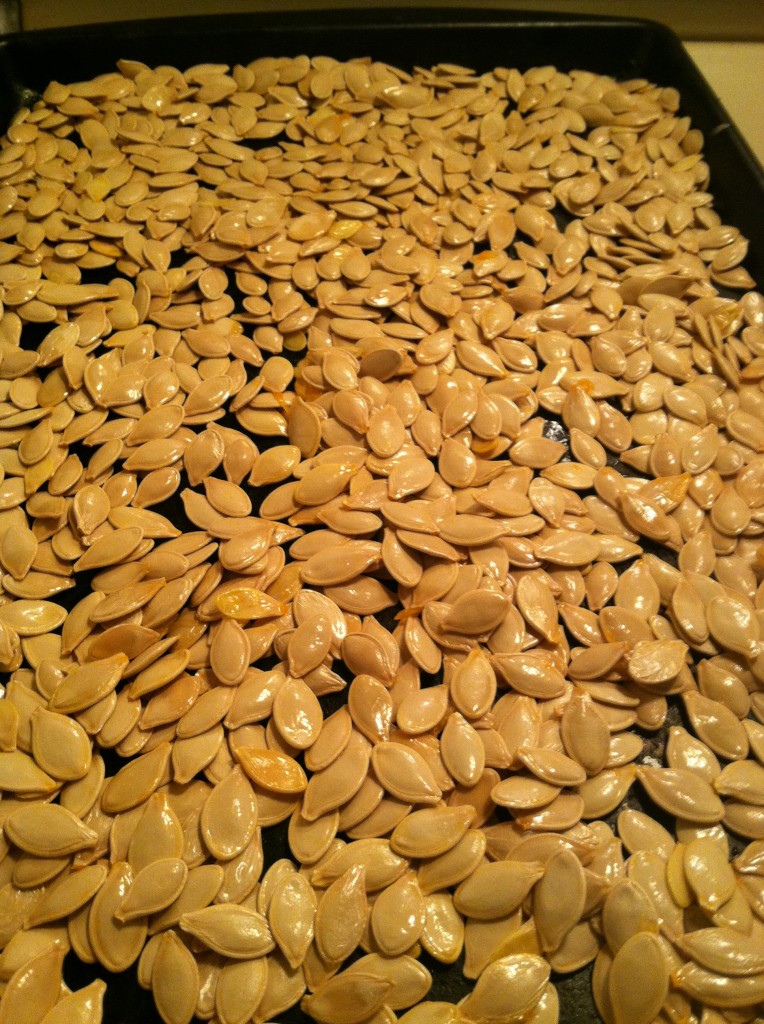 Once the seeds are placed onto the baking sheet we apply salt to them. After my failed attempt to season the pumpkin seeds with more than just salt for a flavor last year, I decided to stick with just salt this year. Salt was sprinkled across the top of all seeds, seeds were turned a bit, tossed around so to speak and then salted again prior to being placed in the 450 degree oven.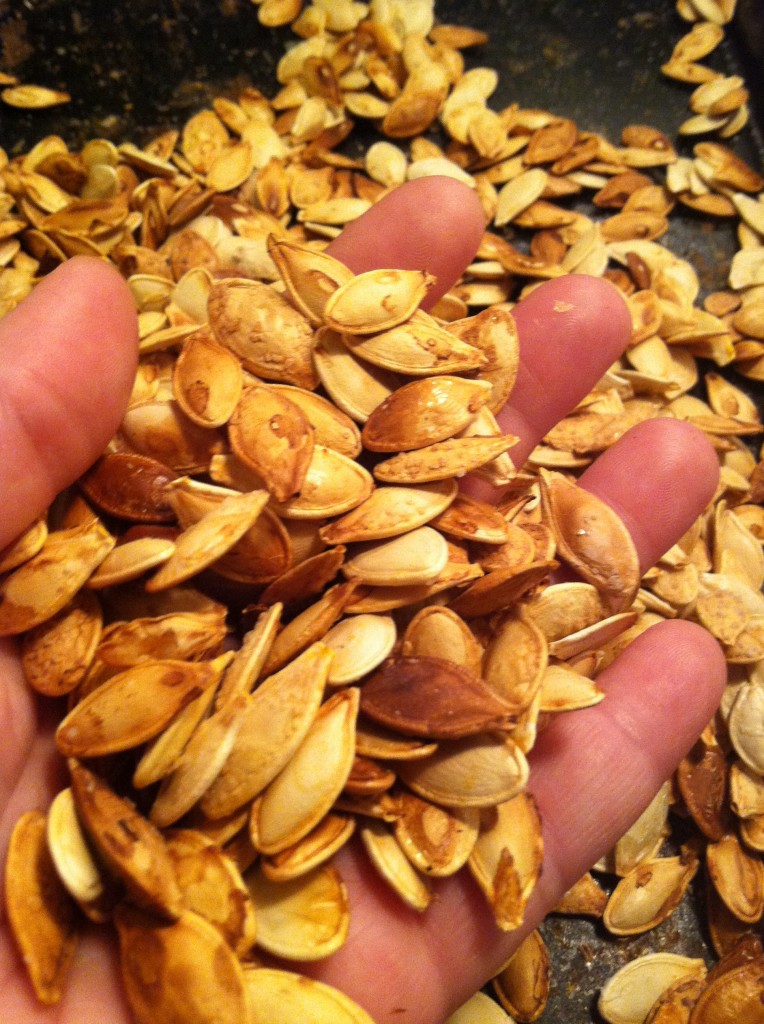 After about 15 – 20 minutes of bake time the pumpkin seeds came out perfect. I had darker seeds for the daughter who enjoys those darker salty pumpkin seeds while the lighter ones were enjoyed by myself and my seven year old son.
For us, this is the best part of Halloween. I am sure the kids will say Trick or Treating is the best, but I say that roasting pumpkin seeds is the best!
Have you ever roasted pumpkin seeds before?