I have to admit that this recipe was disgusting to me, but the boyfriend loved it and my daughter enjoyed one tortilla wrap of it…. this is my own creation and was not taken from any cook book nor online resource, just taken from inside my beautiful brain.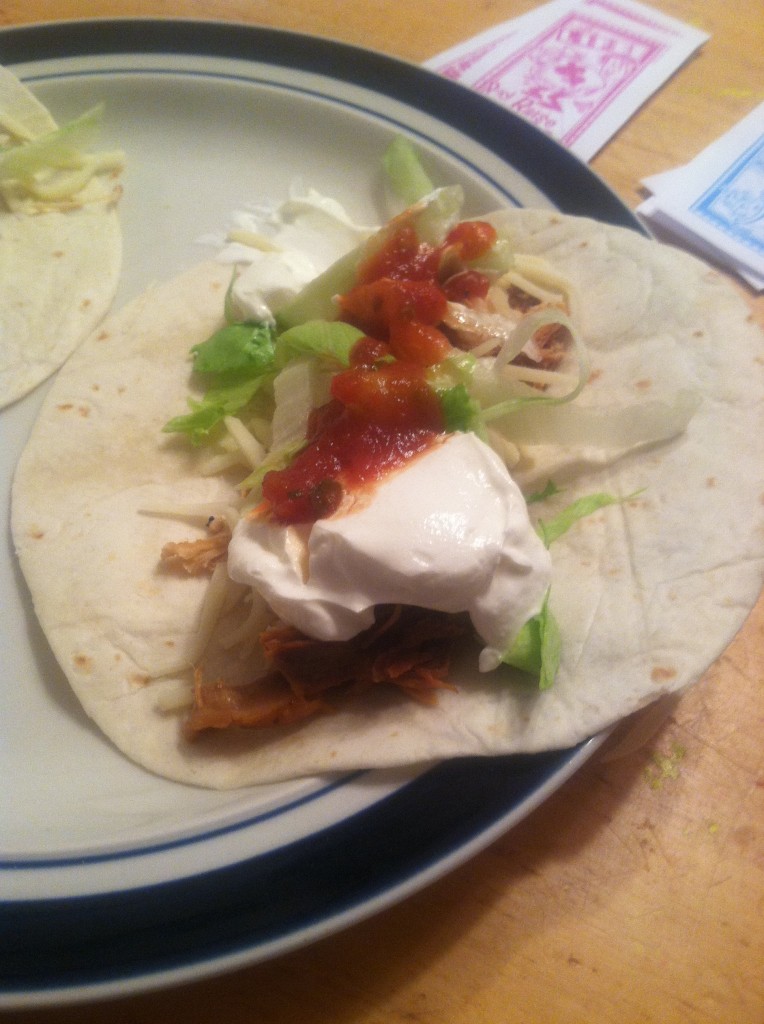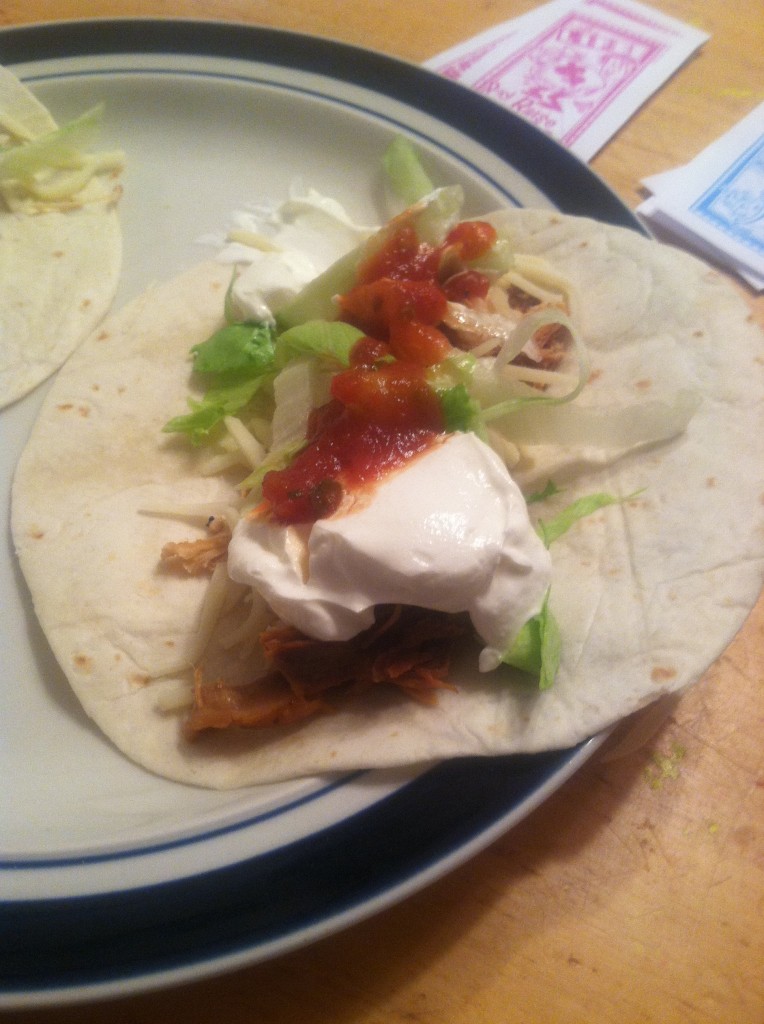 Crock Pot Chicken Turned Tortilla Meal
2013-10-02 10:58:08
A crock pot chicken breast recipe that in turn creates a Mexican style flavor tortilla wrap
Ingredients
1 lb boneless, skinless chicken breast
1 large bottle of Italian dressing
1 jar of hot, mild or whatever flavor you like salsa
1 container of sour cream
1 cup shredded lettuce
2 cups shredded cheddar & monterey jack cheese
1 package of soft tortilla shells (or hard taco shells)
Instructions
Combine the 1lb of chicken breast with the 1 large bottle of italian dressing into your crock pot (slow cooker). Use a fork to stab holes into the chicken breast so the italian dressing will bring more flavor to the chicken breast. Set crock pot on low setting for 9 hours.
Close to the 9 hours being done, shred up some lettuce. Place the tortillas, lettuce, sour cream, salsa and shredded cheese in middle of the table so that family or guests may choose which toppings to add to their chicken tortillas (or tacos).
Once 9 hours is over, the chicken is ready to eat. Take chicken out of the crock pot and place on a plate. use two forks to shred the chicken up, for easier placement on tortillas (or tacos). Create your tortilla (or taco) how you wish with the various toppings available to you to place on the shell prior to or after the shredded chicken is on your shell.
Happily Blended http://happilyblended.com/