While I limit the amount of video game usage in my home with my video game addict, Aedan, we do own a few different systems that occasionally need controllers for.  Video game console controllers can get costly and so when I am in the market to purchase new video game controllers, I tend to search online for a great store. Recently I found Megamodz where they have a wide selection of XBox 360 and PS3 controllers as well as game listings and more for sale.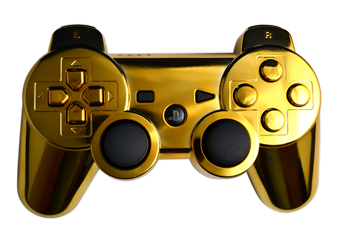 Me being the clueless, non video game addict, I was recently educated on just how important it is to have a non piece of junk controller to play your games with. Silly me for thinking every video game controller was alike!
While I limit video game playing in my household, there are a lot of us around who do enjoy getting in on game play from time to time and having the right number of extra controllers around helps as well as having a back up controller should one be unable to get one to work during video game time.
Video game controllers come in all sorts of colors, so maybe you can get your next PS3 or Xbox 360 game controller in your favorite color? Who knows. I am not the gamer, remember?! I am just the Mom of a gamer….. and girlfriend to a prior gamer…
0 Flares
Tweet
Email to a friend
0 Flares
×