Tooth Monster HD pro for your iPad is an app that was brought to my attention recently and so here I am sharing the details with you all. I love all these apps that are available for the iPad, keeping kids busy & smiling everywhere.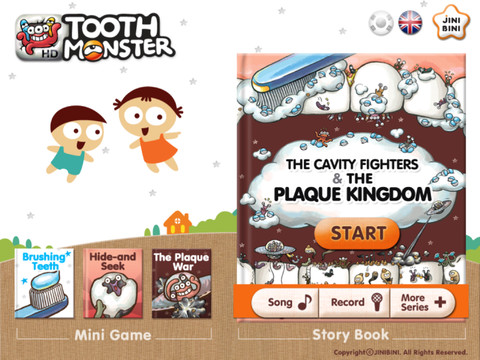 I don't know about all of you but tooth brushing is a headache in my household. Having a daughter who is now 10, apparently these days brushing her teeth isn't a priority and I am constantly having to remind her over and over to brush her dang teeth. Next comes my two sons who believe their teeth only need to be brushed before bed, maybe that's partially my fault. Their Dad and I both really hated putting up a fight to have them brush their teeth, but we fought for at least once a day since the pediatrician stated once a day is okay for now.
The boys are older. They need motivation to brush twice a day and this app sounds like a fun way to encourage them to brush their teeth. Tooth Monster HD Pro allows your child to learn the six steps to brushing your teeth in the "Brush your Teeth" playbook found within the app. You can collect stamps in the game, after using your finger to follow the six steps to brushing your teeth properly.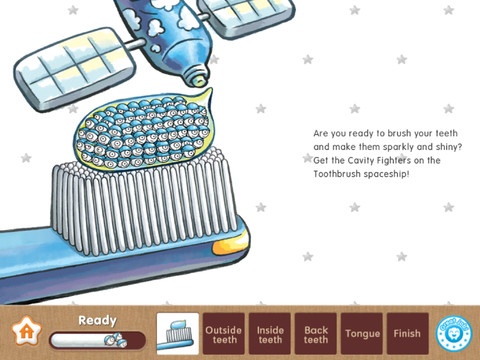 Among the "Brush your Teeth" playbook, there are games where your child can fight plaque and sing along to various songs that are included within this $4.99 app. This is a fun way to encourage a love of brushing teeth and putting a face to plaque. I would personally love an app like this for my two sons, because I am at the point where trying anything to get them to brush their teeth is fair game.
What about you all? How do you kids do with teeth brushing and would you think an app like this would help encourage a love of teeth brushing?
Download Tooth Monster HD Pro on iTunes for your iPad for $4.99, rated ages 4+.
0 Flares
Tweet
Email to a friend
0 Flares
×