I don't know what type of traditions you all have on Easter, but we have a tradition that involves a sneaky Easter Bunny hiding all of the kids baskets every Easter. The kids wake up and must find their baskets hidden in odd places around the house. This year, the big kids found their baskets almost immediately but the little one who had a basket in plain sight couldn't find his.  The big sis Ki was right on top of the pout face and helped K find his Easter basket so in no time, around 6am the kids were checking out their baskets.
The kids had a bunch of candy but also some coloring books, a Friendship book for Ki and puzzles just to shout out a few items.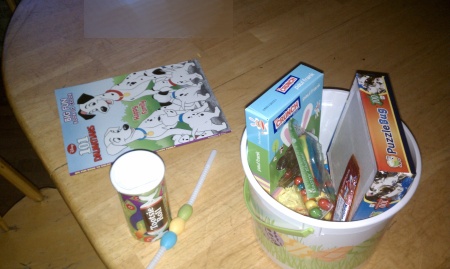 The kids had a blast going through their baskets but it didn't take long before most of the candy was gone and the kids were bored. So we all settled down to get dressed and ready for the day. One of our other family traditions here is to do an Easter egg hunt, so the kids got ready while I got the plastic eggs prepared and J hid them all over the yard.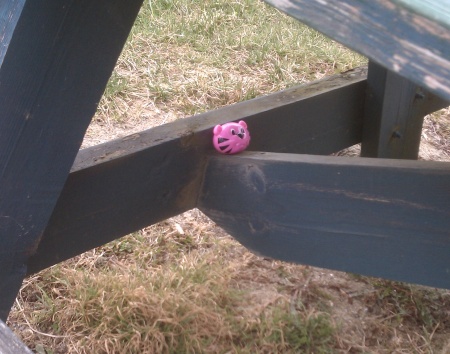 The kids had so much fun running around finding all of the eggs packed full of more candy, because that's just what these kids needed on Easter … more candy.
Baby K was the king at the egg hunt, then Ki then Aj, but they all had a wonderful time and it's a tradition that we will continue even into their teen years that we hope they will continue to enjoy forever!
What did you do on Easter? What type of traditions does your family have?
0 Flares
Tweet
Email to a friend
0 Flares
×