Today was Day 24 of the EA Sports Active 30 Day Challenge
, and it was a great workout. I burned around 143 calories as seen in image below and it's my workout day 13 of 20 … so 7 more days … hopefully I can stick to it. I plan to do this workout again next month and see where it leads me!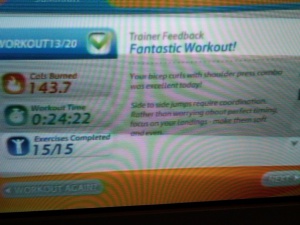 Make it a Happy Day!