My daughter and I have little abbreviations we used for nearly anything and everything. The abbreviations are usually the first letter of a word for something my daughter wants or needs that we may not want our 3 year old to hear.  For those that have an older child and a preschool aged child you may have this happen alot; when the oldest asks for something and the preschool child hears it – they will not let go of the subject until they have a complete meltdown or get their way. In our house it's rare for us to give in and so it usually means our AJ will have a complete melt down, I get a sharp head ache and then we all have an eventful time trying to ignore the tantrum and focus AJ's energy on something more positive.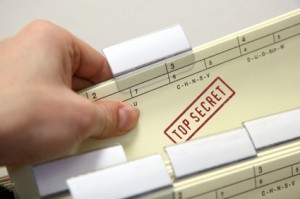 So here is our little code words we use often, and it's funny because this sort of just happened, Ki and I didn't plan to use code words or abbreviations … it's like she just started it one day and it stuck with us!
S – Means snack, goes like this "Mama can I have S?"
M – Means movie, goes like this "Mama can I watch M tonight, there's no school tomorrow?"
L – Means lunch, goes like this "Mama can we have L now, I'm starving?"
L-able - Means lunchable and is usually asked EVERY time my daughter goes grocery shopping, apparently no matter how many times I tell her no she feels she has to ask at least twice during every grocery trip.
T or C - Means truck or car and is usually asked when only her and I are going some where because she used to only be able to sit in the front of one of our vehicles not both.
I am sure there are more but those are the ones that stick out to me, and when I asked Ki if we have more abbreviations we use, she couldn't think of any either. It's funny because even my hubs doesn't always understand what we are talking about. Sort of like a Mommy/Daughter secret club!
Make it a Happy Day!