I was so happy to hear that I received not one but TWO blog awards this week, which makes this # 9 in blog Awards, how sweet. Not only are these two blog awards cool, but for the first time in a long time they are not a "repeat award". I love awards, no matter if I get the same one more than once, however, I really love seeing "new awards" too! I wonder who creates the images, because as seen below these are beautiful.
First I want to THANK Crystal from Simply Being Mommy AND The Modern Mom for giving for giving me these awards!
Second here are the images of the awards: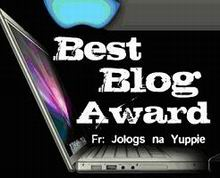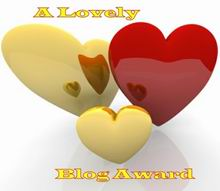 Best Blog Award and A Lovely Blog Award …  both will now be passed on two 15 additional people who should accept and follow the rules to keep the happiness spreading all over the blogosphere:
Extraordinary Mommy
MommaDJane
Barely Domestic Mama
Certified Business Moms
4 Baby and Mom
Go Graham Go
From Son Up to Son Down
Why Moms Matter: MomFaves Blog
She Scribes
Painter Mommy
Momspective
The Coupon Coup
Sugar in The Raw
Pink Like The Color
Jen Hinton
I will hope you will visit the above bloggers as well as Simply Being Mommy AND The Modern Momwhen you get a chance. They are some fantastic bloggers and are just some of the many blogs I read often!